Main content starts here, tab to start navigating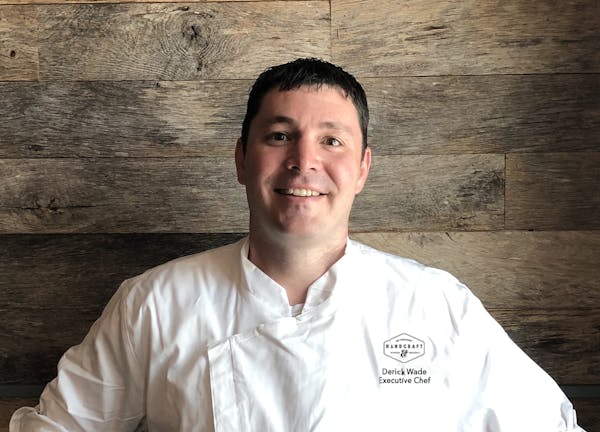 Derick Wade
Executive Chef
Originally from Wisconsin, Wade knew from a young age what he wanted to be when he grew up. He grew up in his grandmother's kitchen attached to her hip, helping her create fresh meals for his family. In childhood, Wade recognized the power of a delicious meal to bring people together. As he grew up, Wade knew he wanted to keep helping people come together through a shared enjoyment of his cooking.
Wade started his culinary career in kitchens around the world. From Alaska to Russia to Hawaii to Bulgaria -- Wade has curated a staggeringly diverse set of experiences and culinary skills. Now, he is taking on Charleston in delicious style. For the last four years, Wade has been creating simple but beautiful dishes made from fresh, local ingredients at Tomasso on Kiawah Island.
During his time at Tomasso, Wade trained culinary interns from many different prestigious schools including The Culinary Institute of America and Johnson & Wales as well as many international students in the culinary arts. He also assisted and helped the human resources team at the Kiawah Island Golf Resort with training courses for the culinary employees, which consisted of menu costing, writing seasonal menus, meat, butchery & fish fabrication, and budgeting & forecasting for the culinary departments. He even sat on the board of the recruiting committee where he would travel to culinary schools to recruit interns and future employees for the resort. Wade is passionate about teaching and looks forward to seeing where his students will go in the culinary world. "My dream when I'm old enough to retire is to be able to go to restaurants around the world that my former students own that are award-winning. That is the definition of success to me," he said. Wade is Certified Angus Beef trained and continues to become educated within the culinary field as he recently traveled to Las Vegas to the World Pizza Expose to study all things pizza and the craft of making the perfect pizza dough.
Wade brings his worldview, culinary skills, team-focused strategy, and a lifelong love of learning and teaching to the Handcraft Kitchen. He believes that a Chef is only as good as his team and that a chef's legacy is determined not just by what he does but also how he leads and inspires the next generation of Chefs to be better than the current ones.
When Chef is not in the kitchen or teaching inspiring young culinary minds, you can find him spending time with his wife, Maria, and two sons, Lucas and Matthew, or working on his garden in the backyard or hitting the greens.