Main content starts here, tab to start navigating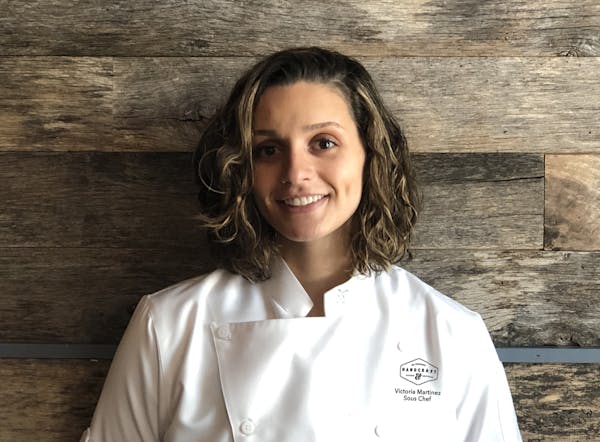 Victoria Martinez
Sous Chef
Victoria Martinez, born in the Carolinas of Puerto Rican decent, showcases her heritage and culture through her personal and professional culinary ventures. After graduating from Johnson & Wales University with a Bachelor of Science in Food Service Management (Sommelier concentration), Victoria moved to Charleston, South Carolina, to expand her experience and broaden her horizons.
With nine years of experience in the Food & Beverage Industry, the last four being strictly in Italian cuisine, Martinez is a dedicated kitchen leader and brings experience and expertise to the Handcraft Kitchen. Victoria often seeks inspiration from the words of Julia Child, "Find something you're passionate about, and keep tremendously interested in it." As a child, Martinez's dream has been to cook for others, and that dream still holds true today. She applies this passion and energy to fulfilling her childhood dream -- to curate and share her vibrant dishes with the world.
When Victoria is not in the kitchen, you can find her buried in cookbooks and researching and developing her knowledge on multiple cuisines. When time is available, Martinez is an avid long distance runner and has completed multiple half marathons as well as 10 mile races. She enjoys spending time on the beach and in nature along with her emotional support cat, Mr. Wiggles.