Main content starts here, tab to start navigating
Miracle at Handcraft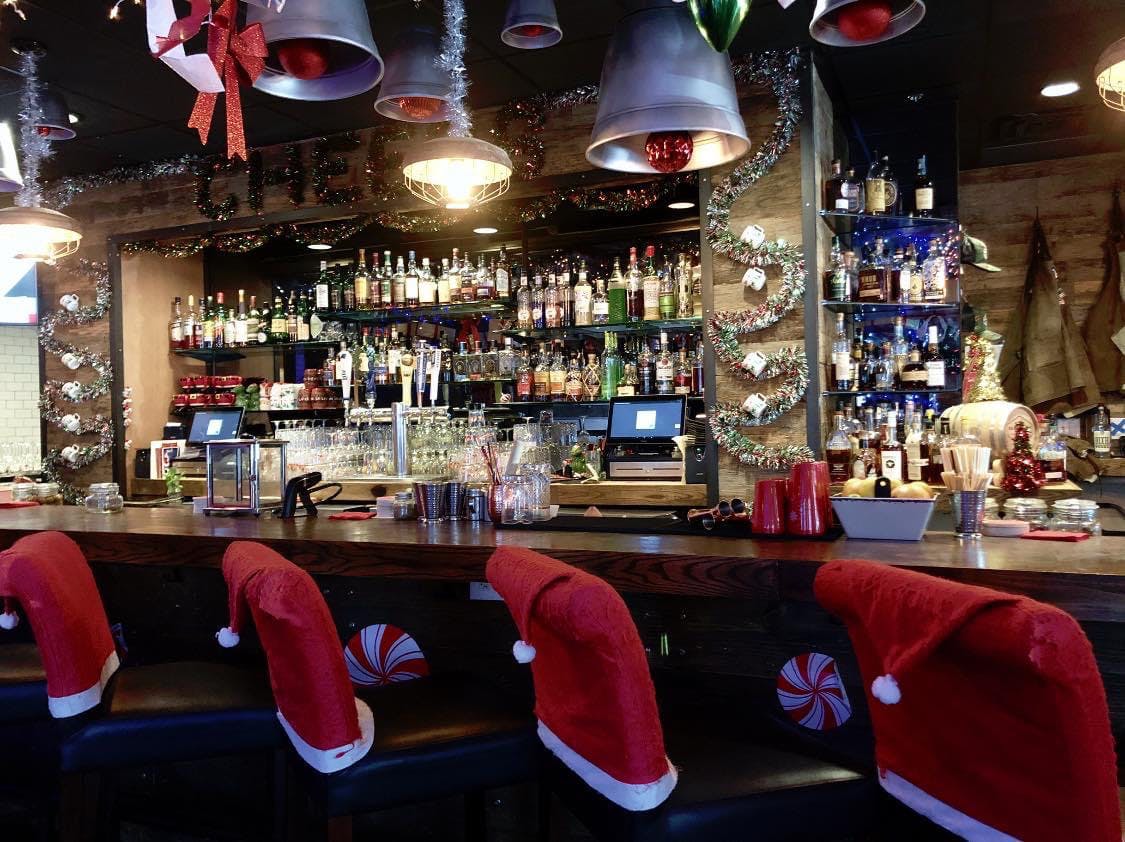 'Tis the Season to Celebrate
Make the holidays extra special with Miracle at Handcraft.
Enjoy holiday-themed cocktails & decor! Space is limited and reservations are required.
Heading into its second year at Handcraft Kitchen & Cocktails Mount Pleasant, the beloved Christmas-themed pop-up bars Miracle and Beachbum Berry Presents: Sippin' Santa are excited to return for another holiday season. As this special time of year quickly approaches in the Lowcountry, spirited cheer, the universal desire for hope, nostalgia, and Christmas spirit are needed more than ever. Miracle has been a fun and festive destination for gathering with friends and family to enjoy delicious seasonal drinks, and 2020 will bring the same holiday magic along with a few twists.

Beginning Monday, November 23rd through Wednesday, December 30th, 2020, Handcraft Kitchen and Cocktails will toast the season with a festive menu of signature cocktails and over the top holiday décor, from classic to contemporary and everything in between. Dancing Santa is right at home next to twinkling lights, vintage garlands, reindeer figurines, and humorous holiday cards. Pair the extravagant setting with the perfect soundtrack of holiday songs, and guests are immediately filled with merriment.

"We are thrilled to bring Miracle back to Handcraft Kitchen & Cocktails for its second year," said Daniel Farrell, General Manager. "Our guests and team had so much fun celebrating the holidays last year with Miracle and we are hoping to bring the same kind of joy to a year that has been a bit rough for many."
On Wednesday, November 25 Handcraft will host a Miracle kick-off party
with live entertainment from 5-8pm with Michael Duff and DJ Lotis from 8-10pm PLUS drink specials.
To book your table or holiday party, please click here.
Click here to view our Miracle Cocktail menu.
*Handcraft Kitchen & Cocktails will be closed on Sunday, November 22, and reopen on Monday, November 23 at 4pm to decorate for Miracle. Reservations canceled within 48 hours of the reservation will incur a $25 per person cancellation fee.